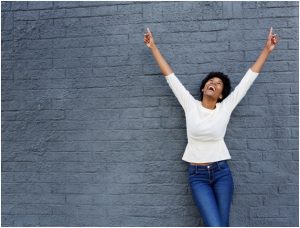 There are approximately 80 quadrillion ways that laughter improves your help, but you don't have to know how it's good for you in order to want to do it. Some comedy venues are better than others, and these are the 6 best places to laugh it up in Chicago:
The Annoyance Theater and Bar
852 W Belmont Avenue, Chicago, IL 60657

The Annoyance Theater is not for the faint of heart. Although it's most recent location opened in just 2014, the Annoyance Theater has been offending and delighting people with its off-colored humor for over 20 years.

Laugh Factory
3175 N Broadway, Chicago, IL 60657

The Laugh Factory has been busting guts for nearly 40 years. If you're looking to let off some steam after work one evening, you're likely to catch a show by a local comic. Try to stay up to date though in Laugh Factory happenings though because a major headliner will run through occasionally – like Bill Burr or Tim Allen or Dane Cook.

The Public House Theater
3914 N Clark Street, Chicago, IL 60613

If you're looking for comedy that transcends Open Mic Night and the usual standup monologue, then you might be interested in seeing a show at The Public House Theater. This venue was opened by the producers of Bye Bye Liver: The Chicago Drinking Play, and you can catch a number of short shows and performances by sketch groups here.

The Revival
1160 E 55th Street, Chicago, IL 60615

Sometimes the things that make us laugh the most are the things that surprise us or keep us on our toes. The Revival does exactly that with its assortment of performances, from standup to improve to sketch comedy and more.

The Second City Theater
1616 N Wells Street, Chicago, IL 60614

I'm going to run a few names by you, and you'll let me know if you've heard them:

Bill Murray
Chris Farley (Rest in Peace)
Stephen Colbert
Steve Carell
Tina Fey

All these famous comedians got their start right here at The Second City Theater in Chicago doing improv. Not only is this a place to see great comics, but it's also the place to become one. You might think about signing up at Second City Training Center if you think you've got what it takes.

Under the Gun Theater
956 W Newport Avenue, Chicago, IL 60657

This is a comedy venue that has been through some things: In 2014, it was reincarnated from Links Hall to Under the Gun Theater by Kevin Mullaney and Angela McMahon. Most of the humor here centers on parodies, but you can also catch some great improv here too. A notable show is Will You Accept This Rose?, a The Bachelor spoof, and a few groups who have performed her that you might recognize are Stir Friday Night and Sirens.
If you want to move somewhere close to one of these amazing venues, call me today at 847.971.0674 or send an email to rjames(at)askunique(dotted)com. What I lack in humor, I make up for in real estate knowledge.