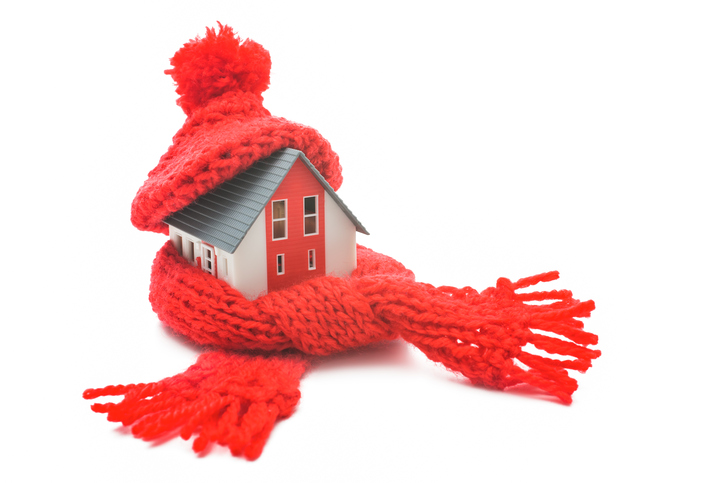 Chicago winters get very frigid, so get a head start on preparing your home for the extreme cold. If it's your first time to experience winter as a Chicago homeowner, these are the essential home projects you need to accomplish before the first frost:
Have your heaters serviced

Your home's central heating system will be crucial for your indoor comfort and enjoyment during the chilly winter. Ideally, HVAC appliances should be serviced twice a year – with a routine check scheduled before temperatures begin dropping. If you own an older heater, ask your technician if a replacement is due.

Clean your fireplace

If you have a fireplace, be sure that cleaning and inspection is done early, as well. Whether or not you decide to do the cleaning on your own, a professional inspection works best to ensure your safety. This is an important step in preventing chimney fires, especially during a time when road access for emergency services may be limited by snow.

Repair or replace your roofing

Before it gets too chilly outside, give your roof the attention and care it deserves. Check for existing leaks or gaps, as well as shingles that need tightening or replacing. Consider applying heavy-duty roofing like asphalt shingles that can bear the brunt of the snowfall, including Chicago's icy winds.

Clear your gutters and downspouts

Your gutters also require your undivided attention during the latter days of the fall season. Be sure that leaves, twigs, and other debris are not clogging up your roof's essential drainage system. Make sure to check that joints and other connections are tight, as well.

Fill in the cracks on your driveways and walkways

A barely noticeable hairline crack on your driveway can grow larger and more unsightly when moisture freezes into ice. Invest in a durable filler or sealant that can endure the extreme cold of winter.

Reseal your decks

If your home includes a deck, check whether it needs resealing ahead of the winter months. Sprinkle some water on the planks and check if the water is soaking into the wood. A sealed deck will effectively repel the water, creating puddles or causing water to bead up. Otherwise, it's time to reseal the panels.

Insulate your windows

Caulk and sealant will also be useful for cracks along your window frames. Check whether your weather stripping needs updating or replacing. For older homes, consider a new set of windows altogether if the damage can no longer be addressed by sealers and weatherproofing.

Work on your lawn

Your lawn and garden may be taking a long nap over the frosty months, but some pre-winter landscaping work will pay off after winter. Cutting the lawn, aerating the soil, and applying fertilizers will result in a healthy lawn that's ready to bloom again come spring.
Make the most out of the Chicagoland lifestyle with practical living tips and real estate insights from Hot Illinois Homes. Browse the website for tips. For inquiries on buying or selling a home, call 847.971.0674 or email rjames(at)askunique(dotted)com.