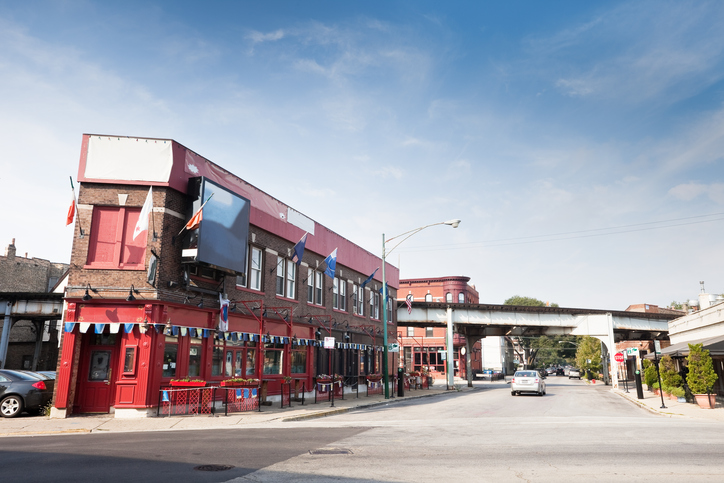 Chicago is such a lively city where so many exciting things happen. You might be thinking about moving to one of its glorious suburbs, but have some reservations. Don't worry – I'll be your virtual tour guide this evening (or whatever time at which you're reading this).
Here are 4 things to remember when moving to the Chicagoland suburbs:
Moving out of the city doesn't mean moving away from fun

Sure, there are tons to do in the beautiful city of Chicago, but moving to the suburbs doesn't mean hanging up your party hat (if you don't want it to). Here are a few things you can do to have a good time in the suburbs surrounding Chi-town (in alphabetical order for your convenience):

Baker's Lake Nature Preserve in Barrington
Chicago Treehouse in Lake Zurich
Cosley Zoo in Wheaton
Crabtree Nature Center in Barrington
Downtown Palatine Street Fest in Palatine
Escape for Fun in Wheaton
Haunted Hometown Ghost Tours
Mastermind Escape Games in Schaumburg
No Escape in Buffalo Grove
Paulus Park in Lake Zurich
Pirate's Cove Childrens' Theme Park in Elk Grove Village

There are some amazing public schools in the Chicagoland suburbs

I mean, there are a lot of amazing schools in the suburbs. If you were having reservations about moving out to Barrington or Wheaton because you thought your kid would have a subpar learning experience, think again.

Here are the top schools in Chicago suburbs

Top 10 Elementary Schools in Chicago Suburbs

Middle Primary School
MacArthur International Spanish Academy
Sunset Ridge School
Shabonee School
Enders-Salk Elementary School
Hoover Math and Science Academy
Thomas Dooley Elementary School
Fairview Elementary School
Orchard Place Elementary School
Everett Dirksen Elementary School

Top 10 High Schools in Chicago Suburbs

Proviso Math and Science Academy
New Trier High School
John Hersey High School
Glenbrook South High School
William Fremd High School
Evanston Township High School
Rolling Meadows High School
Glenbrook North High School
Prospect High School
James B. Conant High School

Chicagoland suburb traffic is less intense

Unless you work in Chicago-proper, there's no need to endure the hassle of Chicago traffic if you don't absolutely have to. There's likely real estate open and available near your place of work. Add a few years to your life by getting out of the stress highway that is traffic.

Real estate is more affordable in the Chicagoland suburbs

In the city of Chicago, open and available real estate is hard to come by, which means that the prices of houses that are available are sky high. (That rhyme was unintentional, but I offer no apologies.) In the Chicagoland suburbs though, there's more space, less competition and more affording housing.

Don't get stressed or pressured to choose anything that's not your dream home: Choose a home in the suburbs.
If you're ready to make a decision and find the home of your dreams one of the Chicagoland suburbs, give me a call – Rory James at 847.971.0674 or send an email to rjames(at)askunique(dotted)com