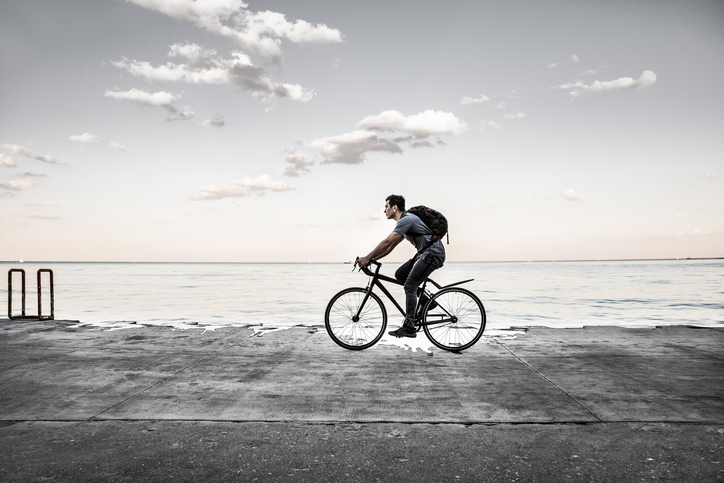 Northern Illinois's DuPage and Cook Counties provide plenty of opportunities for a fit and active lifestyle. No matter the season, you can always find something to do to break a sweat.
Here are a few suggestions:
Go hiking, biking, riding, or running on DuPage County's trails

DuPage County is home to one of the earliest rail-to-trail conversions in the United States. Today, the county boasts almost 500 miles of trails where you can go hiking, biking, running, or horseback riding. These trails are open 24 hours a day all year round, meandering through forests, farms, and downtown areas. Check out the DuPage County website to find a trail near you.

Explore Cook County's forest preserves

Cook County boasts nearly 69,000 acres of open space and natural preserves where you get the perfect opportunity to commune with nature and go hiking, biking, boating, and other activities. You'll find biologically-diverse natural habitats, including forests, prairies, wetlands, woodlands, and more. These preserves and open spaces also include 300 miles of marked trails, picnic areas, lakes and ponds, camping sites, and more. Go to the website of the Forest Preserves of Cook County to learn more.

Play endless rounds of golf

DuPage and Cook Counties feature numerous golf courses – both private and public – that offer plenty of challenges to players of all skill levels. DuPage County has more than 50 golf courses while the Forest Preserve District of Cook County boasts 10 golf courses and three driving ranges. Surrounded by lush natural beauty, these golf courses not only provide satisfying games but a feast for the eyes, as well.

Break a sweat on the tennis courts

Tennis is another favorite pastime in Northern Illinois. The towns and communities within DuPage and Cook Counties feature numerous public and private tennis courts with different surfaces and various facilities. Two of the most popular tennis centers here are Oak Park Tennis Center in Cook County and Oak Brook Bath and Tennis Club in DuPont County. The USTA League Tennis in Chicago runs several programs to promote tennis across all ages in Cook, Lake, and DuPage Counties.

Stay active even in the winter

Northern Illinois is a winter wonderland where you can do numerous outdoor activities, including cross-country skiing, sledding, snowshoeing, ice skating, and snowmobiling. The Forest Preserves of Cook County and the Forest Preserve District of DuPage County designate areas in forests and woodlands, as well as on lakes, trails, and hills, where winter activities can be safely carried out.

Go boating

With the many lakes and rivers found in Northern Illinois, you get plenty of boating opportunities. Go down a river or lake in all kinds of watercraft, including canoes, rowboats, kayaks, and sailboats. Some places allow motor-powered watercraft. You can use your own boat or rent one from among the many boat rentals in the region. Check out the websites of Forest Preserves of Cook County and Forest Preserve District of DuPage County for the rules and more boating information in their respective areas.
If you want to learn more about the active lifestyle in Cook and DuPont Counties and explore your real estate options in here, call Rory James and Unique Realty at (847) 971-0674 or email rjames@askunique.com.