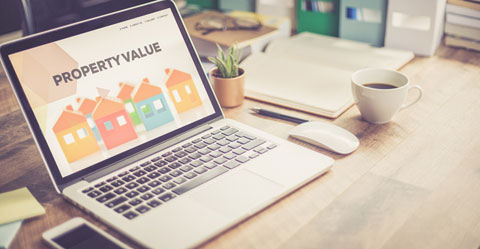 The main concern in increasing property value is making the residence more desirable to potential residents, and not just valuable in the objective eye of realtors. The challenge for the vendor is to find the best means of improving this perceived value without having to spend too much in making improvements. Here are a few tips to help increase the property value of a home for sale.
Facelifts
Giving the property a refreshed and renewed look by giving everything a fresh coat of paint, investing in a little landscape work, or even replacing some siding is guaranteed to put some light in the eyes of house shoppers and merit a substantial increase in sticker price. This cosmetic work, however, is pretty much what all the other house sellers do to increase curb appeal and selling price of their property. Such improvements are, therefore, non-negotiable must-dos to prevent giving everyone else a competitive advantage over one's property.
Tech edge
Having the hottest new thing in the neighborhood has never failed to make a home enviable, and surely desirable to potential buyers. Smart house technology that governs HVAC systems, lighting, entertainment systems, and even a bit of the actual configuration of a house's roof and walls should be on-point with the modern amenities increasingly sought by house hunters.
Technological advances that may have in the past been considered as fantastical wizardry are no longer as inaccessible as most people may think. Over the years, it has become increasingly easy to have such systems installed in a home. Such technology has also become much more affordable and reliable, although not all house buyers might not necessarily know that, and may be willing to pay much more for what they believe is a home fit for a rock star.
Green trends
Apart from the allure of what seems to be a state-of-the-art home, the other technological feature that homeowners find increasingly appealing is "Being green" or being environmentally friendly. Adding green building features such as energy windows, wind turbines, rainwater collection systems, photovoltaic panels, subterranean heat sinks and heat exchangers, grey water utilization setups, and the like will not only contribute to Earth-saving initiatives but also allow the resident to be an ecologically responsible citizen.
Creature comforts
There are house hunters who are less concerned with curb appeal and prestige but are just actually looking for a good and comfortable place to live. The surefire way of irrefutably capturing such a buyer is to invest more heavily in improvements and technology in the rooms and locations in the house that its occupants actually spend the most time in.
It is not altogether surprising to discover that a growing number of homeowners place a premium on the comfort, convenience, and practically of their bathrooms. When looking over a prospective home, they may find it too indelicate to make any remarks about a bathroom they find substandard, but they would surely make a mental note of it.
But the room that is tantamount to the heart of any home is its proverbial hearth which is the kitchen. A kitchen layout that allows the classic work triangle of food storage, cooking and cleanup is quickly spotted by home buyers who know their business. Improvements may require building new countertops, kitchen islands or pantries, but these could go a very long way in increasing property value.
For more useful tips on increasing a home's value, you may read 5 Budget-friendy Tips For Staging your Home and Tips & Tricks for Staging Your Luxury home or give RMJ Services a call at 888.454.4032 or email rmjservicescorp(at)gmail(dotted)com today.